Paid Members for
2021 Membership Year
(listed alphabetically by last name)

---
Abele, Cole
Alt, Dennis
Ambrosia, Chuck (Kirksville Livestock)
Andras, Will, Steve, Peri & Peyton
Armstrong, Darrell
Armstrong, Derek
Austin, Bob
Bailey, Gregg, Sandy, and Ashley
Bell, Tom
Berry, Rusty & Lisa
Bertz, Harold & Melisa
Biegel, Darin L.
Boatright, Matt & Jennifer
Bradley, Bruce
Brown, Glenn & Randy
Bryan, Don & Sheri
Calvin, Kenlee & Sarah
Calvo, Rick & Racheal
Campbell, James & Linda
Carter, John
Condon, Zack
Curtis, Nick, Callie & Stetson
Daniels, Kelly
Davis, Scott
Dierking, Michael, Victoria, & Ryan
Dryer, Calvin
Ellis, Jerry and Rachel
Enderle, Cody
Felten, Robert & Susan
Foreman, Jarrell & Brent
Freeman, Roy
Freeman, Ryan
Gardner, Jennifer
Gilchrist, Kyle & Lisa
Gray, Sean
Gregory, Kevin
Gruhn, Michael "Todd" & Carrie Lee
Hamm, Willie
Hart, Brian & Lucas
Henke, Anthony
Hess, Greg
Holt, Cody & Jim
Jacobs, Dennis
Jarrett, Jeff
Jenkins, Jeff
Jimmerson, Galen & Patti
Johnson, Brian
Jones, Coby, Rachel, Colton & Hunter
Jung, Greg & Brent
Karweik, Mike & Kim
Keesaman, Ken, Brenda & Kody
Kepes, Steve & Cheryl
Koelling, Nathan
Lacy, Dan
Liebhart, Scott & Stacy
Loepker, Brian & Suzanne
Mallett, Chris & Jayme
Martin, Chris & Heather
Martin, E. Scott, Marcus & Mercer
Martensen, Rick
Massey, Charles & Kelly
Matthews, Edsel
Mawson, Rodney, Kay & Mackenzie
McCarty, Pat & Ashley
McCully, Steven & Nancy
McDonald, Dwight & Cindy
McNaughton, Ron & Donna
Mead, Alan
Meyer, Randy
Meyer, Steven
Miller, Victor & Veronica
Mosby, Brad
Nieder, Josh & Brittany
O'Bryan, Cynthia
O'Dell, Danny, Sara, Dillion & Carsyn
O'Dell, David
O'Dell, John
Orr, Tim
Ory, Dennis W.
Paslawski, Ray
Pettit, Jeff & Michelle
Polivka, Christopher
Ramsey, Cynthia
Robards, James & Lisa
Roder, Kyle
Rogers, Raymond & Nathan
Rogers, Steven & Jamie, Jim Lile
Rule, Ed & Kathi
Sartin, Clint & Veronica
Sintek, Brad & Becky
Slayton, Barry
Smith, Mike & Stephanie
Spreutels, Wilbur & Elsie
Stegmann, Andy
Steinbeck, Rick
Stewart, Bob & Katie
Stumpe, Wayne
Sullivan, John & Jeana
Tapley, Jim
Thomas, Bud
University of Missouri Southwest
Research Center
VanWye, Jerry, Connie, Genna & Greysen
Vickers, Meredith C.
Watkins, Michael
Williams, Mark
Williams, Richard & Kathryn
Willoughby, Mark



If you have paid your dues and
do not see your name on the list,
please call:
Callie Curtis @ (816) 807-6606


Members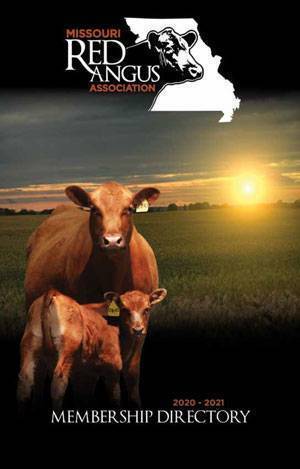 Request a copy of the Breeder's Directory - Contact Info@MissouriRedAngus.com
Be a part of our growing Red Angus program!
Click HERE to submit your MORAA Enrollment Form Electronically.
Membership renewals are due May 1st of each calendar year.


* MORAA Membership is Listed Alphabetically by Farm/Ranch Name
Click HERE for a printable MORAA Enrollment Form

A
Andras Stock Farm
Will, Steve, Peri & Peyton Andras
PO Box 109
Manchester, IL 62663
217-473-2355
217-473-2320
andras@irtc.net facebook.com/andrasstockfarm

Seedstock

Armstrong Red Angus
Darrell or Derek Armstrong
5203 Garrett Road
Rogers, AR 72758
479-631-0473
479-633-2441 Cell
darrellkarmstrong@cox.net

B
Bar R Farms
Kyle Roder
1007 Musky Dime Dr.
Crane, MO 65633
417-236-4820
roder194@gmail.com

Bell Farms Red Angus
Tom Bell
175 Tom Bell Rd
Friendship, TN 38034
731-225-2450
wtombell2@gmail.com
Seedstock & Commercial

Black Fork Ranch
Jim Tapley
124 Wilson Bottoms Rd.
Greenbriar, AR 72058
501-679-2993 Home
501-472-9926 Cell
jimtapley@windstream.net

Bradley Cattle
Bruce M. Bradley
PO Box 165
Marshfield, MO 65706
417-848-3457
brucembradley@hotmail.com
Seedstock

Breezin B Farm
Gregg, Sandy, and Ashley Bailey
14273 W Farm Road 174
Republic, MO 65738
417-466-4210 Home
417-236-3899 Cell
breezinb@sofnet.com

Brickhouse Farms
Dwight Harper
26692 CR 170
Tina, MO 64682
660-622-4259 Home
660-542-4033 Cell
harperdi@yahoo.com
redtieevent.com

Bryan Red Angus
Don & Sheri Bryan
3200 Harper Rd.
Clark, MO 65243
573-687-3182 Home
devshell7910@gmail.com

C
Calvo Family Red Angus
Rick & Rachael Calvo
87762 446th Ave
Bassett, NE 68714
402-760-1274
calvorachael@yahoo.com calvofamilyredangus.com/

Seedstock


Campbell Creek Ranch
James & Linda Campbell
3905 S. 28th Rd
Dunnegan, MO 65640
417-654-2949 Home
417-327-7870 Cell
lin12cam@gmail.com


Circle C Red Angus
Kenlee, Sarah & Faith Calvin
630 S. Dade 1
Golden City, MO 64748
417-388-1350 Sarah
417-388-0185 Kenlee
circlecredangus1@gmail.com

Seedstock

CR Cattle
Jennifer Gardner
12349 120th
Douds, IA 52551
641-895-4116
coloredcows@gmail.com
www.crcattle.com

Crown Reds
Bob Austin
P.O. Box 840
Richland, MO 65556
573-765-4037 Home
573-434-2453 Cell
573-434-2558 Bob Cell
joan.t.austin@gmail.com

D
DCJ Red Angus
Dennis Jacobs
P.O. Box 433
Brookfield, MO 64628
660-734-8009
dcjra48@yahoo.com

Deer Run Ranch Red Angus
Galen & Patti Jimmerson
16604 110th Ave
Grand River IA 50108
641-414-5534
641-414-5536
deerrunshowcalves@outlook.com
Seedstock

Diamante Ranch LLC
Glenn & Randy Brown
16651 Highway V
Diamond, MO 64840
417-325-6292 Home
417-437-1432 Randy
randybrown@diamanteranch.com
diamanteranch.com

Diamond J Ranch
Cynthia Ramsey
18387 Brushy Creek R d
Houston, MO 65483
417-967-6232
cynthiarramsey@gmail.com


Diamond P Cattle Company
Jeff & Michelle Pettit
5745 US Hwy 41 South
Sebree, KY 42455
270-836-2963
jp@diamondpcattle.com
www.diamondpcattle.com

Dichotomy Cattle Company
Mark Williams & Justin Allison
P.O. Box 775
Carthage, MO 64836
417-435-2352 Home
479-721-2661 Cell
justin@dichotomycattle.com
stephanie@dichotomycattle.com

Double A Land & Cattle
Dennis Alt & Cole Abele
22286 W. 74th Street
Shawnee, KS 66227
913-558-7966 Dennis
417-684-0881 Cole
dmalt@kc.rr.com
www.doublealandandcattle.com

Double V Ranch
Victor & Veronica Miller
4651 Hwy FF
Halfway, MO 65663
417-445-2328 Home
417-326-9292 Cell

Dryer Farms

Calvin Dryer

52 Hollowberry Rd 

Louisburg, MO 65685

417-733-2197

Seedstock & Commercial 

E
EEI Cattle Company
Jeffery & Leigh Stevens
798 Frog Pond Rd
Seymour, MO 65746
434-996-5681 (H)
434-989-6944 (Cell)
navymsc36@gmail.com

Ellis Cattle Company
Jerry & Rachel
550 NW 721
Centerview, MO 64019
660-909-6110
ellisjerryd@hotmail.com

ELS Livestock
Scott, Stacy, Landon & Easton Liebhart
21743 State Hwy 148
Maryville, MO 64468
660-562-3481
silverspurmo@gmail.com
www.silverspursalers.com
Seedstock/Commercial
NW

Empty Wineglass Red Angus
Rusty & Lisa Berry
33258 US Highway 160
Rueter, MO 65744
785-438-9004 Cell
816-835-1591 Cell
lisaberry1961@yahoo.com

End Of The Road Red Angus
Roy Freeman Jr.
11515 SE 777 Rd.
Collins, MO 64738
417-275-4584 Home
417-770-2847 Cell

Enderle Cattle Company
Cody Enderle
22897 US HWY 61
Oran, MO 63771
573-318-4551
codyenderle@gmail.com


Seedstock & Commercial

F
Foreman Farm
Jarrell & Brent Foreman
3652 Shelby 211
Shelbyville, MO 63469
573-231-6424
660-415-7750
jarrell.foreman@usda.gov
Commercial
NE

G
Gray Land & Cattle
Sean & Chase Gray
2754 St Hwy H
Sikeston, MO 63801
573-382-5151

Gregory Family Farms
Kevin Gregory
19620 Houston Rd
Houstonia, MO 65333
660-568-3582 (h)
660-620-3585
gphfhereford@gmail.com

Gruhn Farms
Michael "Todd" & Carrie Lee Gruhn
14387 Hwy HH
Windsor, MO 65360
660-596-5481 Todd
660-596-4557 Carrie
gruhnmt@gmail.com
Seedstock/Commerical
SW

H


Hamm's Angus Farm

Willie Hamm

410 Amazon Dr 

Columbia, MO 65202

Farm: 5811 Islip Dr

Columbia, Mo 65201

573-819-2911

Seedstock & Commercial

Hart Brothers, LLC
Brian & Lucas Hart
21686 Rodeo Ave
Mendon, MO 64660
660-815-2222
brian.hart1215@gmail.com

Commercial

Hat Creek Cattle Co.
John O'Dell
11502 N. Farm Rd. 193
Fair Grove, MO 65648
417-759-2161 Home
417-693-3483 Cell
johnohatcreek@gmail.com

Harmony Hills Cattle Co.
Larry Ellison & Kevin Ellison
PO Box 4062
Springfield, MO 65808
417-838-8772
larry9333x@gmail.com

Heart of Missouri Farms
Richard & Kathryn Williams
27681 Round Hill Rd.
Tipton, MO 65081
660-433-2541 Home
573-353-3013 Cell
hmfredangusmo@hotmail.com

Hedgewood Cattle Company

Kelly Daniels 

1749 Quarry Trail 

Winterset, IA 50276

515-851-9194

Seedstock & Commercial 


Henke Family Red Angus
27545 Hwy Y
Princeton, MO 64673
660-748-5742
henkefarms@gmail.com
Seedstock & Commercial
NW

Hess Farms
Greg Hess
4881 Lawrence 1225
Ash Grove, MO 65604
417-669-0857
gthess@gmail.com

Cody or Jim Holt
JS Ranch
24260 Hedge Pl
Harris, MO 64065
660-748-4363
660-748-8352
c.w.holt.55@gmail.com
Seedstock & Commercial

I


Idle Wind Farm
Mike & Ryan Dierking
4482 Schoenberg Rd.
New Haven, MO 63068
573-237-2753 Mike Home
573-239-1217 Ryan Cell
ryan_dierking@hotmail.com
Seedstock
NE

J
JL Cattle Co
Dr. Jeff Jenkins
27999 Castleberry Rd
Lebanon, MO 65536
417-532-8816 Home
417-322-0023 Cell
jlcattleco@yahoo.com
Seedstock
SE

J Bar 5 Simmental & Red Angus
Greg & Brent Jung
9233 Main St.
Altenburg, MO 63732
573-824-5213 Home
573-587-1334 Greg
jbar5simm@yahoo.com
Seedstock
SE District

Brian Johnson
20963 County Rd 273
Clarksdale, MO 64430
816-667-9200 Home
816-271-3626 Cell

Jones Brothers Cattle
Coby, Rachel, Colton & Hunter Jones
12066 E. State Route F
Moundville, MO 64771
660-227-9166


Seedstock

K


Kepes Cattle
Steve & Cheryl Kepes
3645 E. State Hwy KK
Fair Grove, MO 65648
417-766-0990
cherylkepes@yahoo.com
matthewscoachscorral.com/
Seedstock
SW District


King's Farm
Rethel King
4594 Union Rd
Harrison, AR 72601-5450
870-365-7266 Home
405-590-5028 Cell
rethelk@designergenesusa.com
Seedstock & Commercial

KK Farms Red Angus
Ken - Brenda - Kody Keesaman
3803 SW Rogers Rd.
Osborn, MO 64474
816-675-2503 Home
816-390-4988 Cell
ken@kkfarmsredangus.com


Kirksville Livestock
Chuck Ambrosia
PO Box 242
Kirskville, MO 63501
660-665-9804
kirklivestock@marktwain.net

Koelling Family Farms
Nathan Koelling
2438 Fowler Rd Hermann, MO 65041
573-6191757
nckoelling@gmail.com

L
Lacy's Red Angus
Dan & Kelly Lacy
17246 NW CR 12001
Drexel, MO 64742
913-909-1912 Dan
816-258-2463 Kelly
dan@lacysredangus.com
www.LACYSREDANGUS.com

Lamine Valley Red Angus
Robert & Susan Felten
9747 M. Hwy.
Pilot Grove MO 65276
660-834-3445 Home
660-621-2083 Cell
660-827-1008 FAX
refelten@iland.net
laminevalleyredangus.com

M


Mallett Family Farms, LLC 

Chris & Jayme Mallett

720 W Elm, Memphis, MO 63555

Farm: 16594 County Rd 571

Memphis, MO 63555

660-216-6898

Maple Oaks Red Angus
Ray Paslawski & Susan Smydra
1200 Shepard Rd
Wildwood, MO 63038
Ranch Address:
#36 Hwy A
Tuscumbia, MO
Ray 314-630-0332
Susan 314-308-2111
Ray@mapleoaksredangus.com
Susan@mapleoaksredangus.com
www.mapleoaksredangus.com
Seedstock
NE

Maplewood Acres Farm
Matt & Jennifer Boatright
29775 Pony Path Rd
Sedalia, MO 65301
Hm 660-826-1880
Cell 660-281-3538
www.maplewoodacresfarm.com
mboatrig@gmail.com

Martin Red Angus
Chris & Heather Martin
25986 Kohlmyre Trail
Kirksville, MO 63501
660-341-3374
martin5CLG@gmail.com


Martensen Cattle LLC
Rick Martensen
11609 Hwy D
Versailles, MO 65804
573-378-0859 Cell
valeriemartensen@gmail.com

Massey Land & Cattle
Charles & Kelly Massey
Route 61 Box 851
Cabool, MO 65689
417-962-0181
info@masseycattle.com
www.masseycattle.com

Matthews Coach's Corral
Edsel & Becky Matthews
Steve & Cheryl Kepes
3721 E. State Hwy KK
Fair Grove MO 65648
417-838-4088
matthewscoachscorral@gmail.com
www.matthewscoachscorral.com
Seedstock
SW District

MC Livestock
Nick, Callie & Stetson Curtis
Rodney, Kay & Mackenzie Mawson
17133 NW County Rd. 701
Archie, MO 64725
573-999-3887
calliecurtis12@gmail.com

McCarty Cattle Company
Pat & Ashley McCarty
19171 State Hwy 11
Kirksville, MO 63501
660-341-4445
pdmccarty78@gmail.com

Seedstock

McCully Farms
Steven & Nancy McCully
18297 Boulder Dr.
Harris, MO 64645
nmccully@smithfield.com

Mead Farms
Alan Mead
21658 Quarry Lane
Barnett, MO 65011
573-302-7011 Home
573-216-0210 Cell
573-348-8325 Fax
meadangus@yahoo.com
www.meadfarms.com

Meadow Lane Farms
Harold & Melisa Bertz
6430 Moss Road
Mayview, MO 64071
816-661-2289
harold@redangus.org

Meyer Family Farm
Steven Meyer
27367 Hwy Y
Brunswick, MO 65236
660-998-3044


Commercial

Meyer Family Farm
Randy Meyer
26647 Hwy Y
Brunswick, MO 65236
660-548-3041 Home
660-788-2066 Cell
redangusrandy@gmail.com

Mosby Cattle Company
Brad Mosby
55 Lenk Rd.
Silex, MO 63377
573-384-5257 Home
636-262-5356 Cell
bmosby711@gmail.com

N
Navillus Red Angus
John & Jeana Sullivan
30434 Highway U
Milan, MO 63556
660-265-7192
660-734-0030 Cell
jsull@shighway.com (Jeana)
j2sullivan@hotmail.com

Nieder Livestock Company
Josh & Brittany Nieder
9640 NW CR 9002
Amsterdam, MO 64723
660-424-4119 660-537-3421
brittany.nieder@gmail.com

O

O'Bryan Red Angus
Cynthia O'Bryan
6161 Co Rd 325br /> Fulton, MO 65251
cobryan642@yahoo.com

Commercial

O'Dell Cattle Company
Danny, Sara, Dillon and Carsyn O'Dell
12594 Liv 422
Chillicothe, MO 64601
D (660) 247-1895
S (660) 973-1144
odellcattleco@gmail.com

David O'Dell
25342 WW Hwy
Tina, MO 64682
660.322.2413 Cell
Papadave2016@gmail.com

Ory's Circle 7 Red Angus
Dennis W. Ory & JoAnn
328 RT U
Rocky Comfort, MO 64861
417-652-3425 Home
417-839-7205 Cell
joann7@wildblue.net
www.oryscircle7.com

P
Pleasant Hill Cattle
Clint & Veronica Sartin
5818 E. Farm Rd. 44
Strafford, MO 65757
417-849-9966 Home
417-880-1374 Cell
pleasanthillcattle@gmail.com

Robert & Gail Perryman
129 NW 1301st Rd
Urich, MO 64788
660-890-1149 (cell)
Gaprep56@gmail.com

Polivka Farms
Christopher Polivka
2341 39th Rd.
Bruno, NE 68014
402-543-2321 Home
402-367-9679 Cell
capolivka@gmail.com

R
Rhodes Red Angus
Darryl W. Rhodes
3932 N. Sage Ct.
Maize, KS 67101
316-722-6900 Home
316-648-8310 Cell
RhodesRedAngus2@gmail.com
RhodesRedAngus.com

Robards Red Angus
James & Lisa Robards
3032 Tabb Hollow Rd
Eastview, KY 42732
Jim-502-639-3421
LIsa-502-921-1537
robards1@hughes.net
www.robards2.wixsite.com/mysite

Rogers Cattle Company & Lile Farms Red Angus
Steven & Jamie Rogers and Jim Lile
142 Aspen Drive
Strafford, MO 65757
417-241-1302 cell
srogersbeef@yahoo.com
www.rogersbeef.com

Rogers Ranch
Nathan & Raymond Rogers
18515 US Hwy 65
Princeton, MO 64673
660-748-3612 Home
660-748-6350 Cell
nwrsimms@hotmail.com
www.rogersranchreds.com

RSF Red Angus Cattle
Ryan Freeman
2534 Selmore Rd
Ozark, MO 65721
417-294-7534
rsfdoubleffarm@yahoo.com


Seedstock

S
Sac River Land & Cattle
E.Scott, Mercer & Marcus Martin
6081 N Farm Rd 125
Springfield, MO 65803
417-472-2817 Home
417-655-0968 E.Scott
417-655-0969 Mercer
417-988-3814 Marcus
esmartinxa@gmail.com
marcusuofa@gmail.com

Shoal Creek Land & Cattle
Ed & Kathi Rule
9402 Cameron Rd
Excelsior Springs, MO 64024
816-336-4200 Office
386-717-1827 J.R. Richburg, Cattle Manager
shoalcreeklandandcattle.com
shoalcreekcattle@aol.com

Sintek Livestock
Brad & Becky Sintek
540 Kelly Lane
Lebanon, TN 37087
503-880-7623 Becky Cell
503-849-6688 Brad Cell
bsintek@aol.com
Seedstock

Slayton Farms
Barry Slayton
1904 W. Broadway
West Plains, MO 65775
417-293-2214
bslayton48@gmail.com


Spreutels Farm Red Angus
Wilbur Spreutels Family
6371 County Rd 377
Koshkonong, MO 65692
417-867-5695
417-280-2552 Cell
wspreutels@centurytel.net

Spring Hills Ranch LLC
Ron & Donna McNaughton
PO Box 488
Mt. Vernon, MO 65712
417-737-2333
springhillsranch@gmail.com

Star G Ranch, Inc.
Lisa & Kyle Gilchrist
14075 120th St
Douds, IA 52551
641-919-1077 Cell
redcowseller@yahoo.com

Stegmanns Brookside Farm
Andy Stegmann
978 Loughboro Rd.
Bismarck, MO 63624
314-486-1928
andy@stegmanns.us

Steinbeck Farms
Rick Steinbeck
2322 Drake School Rd.
Hermann, MO 65041
573-237-2668 Home
573-680-0954 Cell
redcows@fidnet.com


Stewart Livestock
Bob & Katie Stewart
1914 N Maple St
Buffalo, MO 65622
417-839-3184
katie.stewart1962@gmail.com


Seedstock

Stoops Farms
Mike & Stephanie Stoops
2652 Wayne Ln2
Summersville, MO 65571
417-247-7349
mike.stoops7349@gmail.com


Commercial

T 
Tavern Creek Cattle
Jeff Jarrett
120 Groves Rd.
Iberia, MO 65486
573-793-3133 Home
573-286-2137 Cell
jeffjarrett3133@gmail.com

Triple C Cattle Company

Zack Condon

330 Hwy 215 

Aldrich, MO 65601

417-350-9010

Commercial

Triple Oak Ranch
Darin L. Biegel
32361 London Place
Macon, MO 63552
660-385-8537 Home
660-651-3856 Cell
cdbiegel@hotmail.com

Twin Willow Farms
Bud Thomas
3875 N Farm Rd 197
Springfield, MO 65803
417-861-6338 Cell
417-520-0019 Fax
bthomas@twfcattle.com
twinwillow.net

Ty-Be Farms
Tim Orr
1715 Templeton Loop
Newbern, TN 38059
731-627-2735
731-676-3133 Cell
timjorr@bellsouth.net

U 
University of Missouri
Southwest Research Center
14548 Highway H
Mt. Vernon, MO 65712
417-466-2148
CopeDE@missouri.edu
ThomasJor@missouri.edu
https://southwest.missouri.edu

V 
Valley Creek Red Angus
Brian & Suzanne Loepker
2135 Krenning Rd
Beaufort, MO 63013
636-221-2952
Valleycreekredangus@gmail.com

VanWye Red Angus
Jerry, Connie, Genna, Greysen VanWye
19000 Rocking Chair Dr
Lancaster MO 63548
309-212-4838
309-212-4566
vwredcows@yahoo.com
Seedstock
NE

Veto Valley Farms
John Carter & Scott Davis
304 Elk Ave S
Fayetteville, TN 37534
931-703-0090
917-679-8488
jwcarter.1980@gmail.com
www.vetovalleyfarms.com

Vickers Farms LLC
Meredith C. Vickers
1413 Teagues Road
Seymour, MO 65746
417-859-3810 Home
417-839-6436 Cell


W 
Walnut Springs Farms
Mike & Kim Karweik
1749 128 Ave
Hopkins, MI 49328
269.793.9090 Home
616.293.6019 Cell
walnuts_springs_farms.com
nk@triton.net

Watkins Cattle Co
Michael Watkins
1764 Countryside Rd
Harrison AR 72601
870-688-1231
watkinscattleco@windstream.net


Windrush Farm
Mike and Stephanie Smith
8351 Rangeline Rd. South
Columbia, MO 65201
573-449-1809
573-881-0395 Cell
stephaniesmithreds@gmail.com