Advertising on this page is free to
Missouri Red Angus Association Members.
Send your ads to : Info@MissouriRedAngus.com
Missouri Cattle/Livestock Market Reports... click HERE
FOR SALE - Heart of Missouri Farm, Tipton, MO
Red Angus Bulls - 15-24 months old
Calving Ease with growth, out of proven bloodlines with out cross bloodlines added. Our bulls are grown out not fattened out.
Heifers also available. Yearly open groups.
573.353.3013 cell
660.433.2541 home
Lacy's Red Angus & MC Livestock Spring Private Treaty Bull Offering
Contact Dan Lacy or Nick Curtis for more information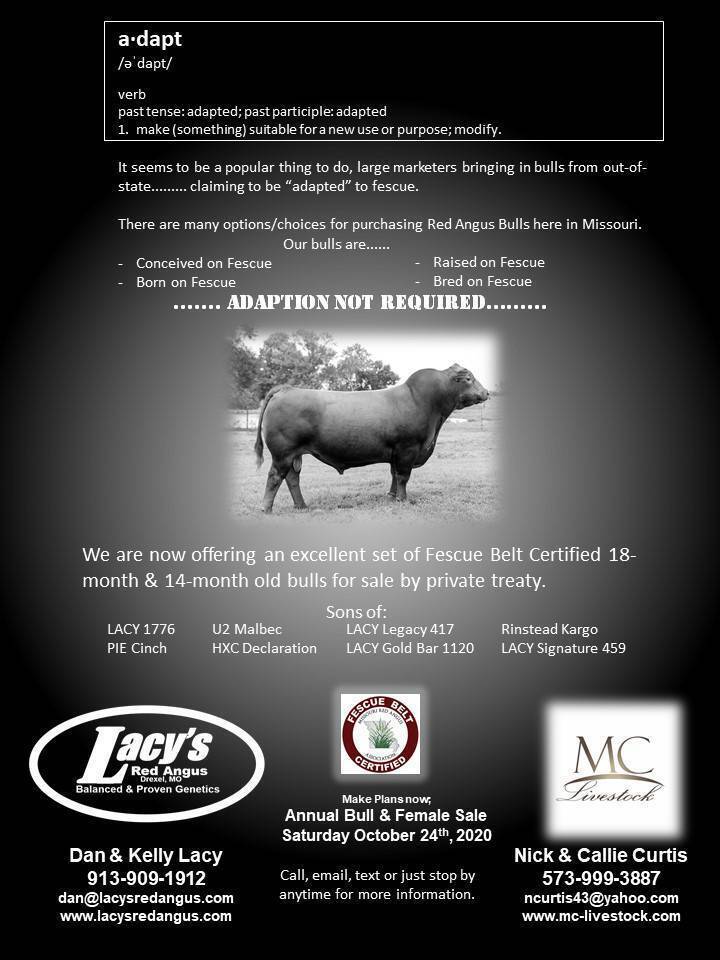 EEI Cattle Company
18-month-old Bull
Registered Red Angus 18-month-old Virgin Bull (DOB 8/22/18), Grass fed, No Growth Hormones, Vaccinated, Dewormed. Veterinary Reproductive Evaluation Score 90 points out of 100. EPDs: CED 13; BW -2.0: WW 60; YW 97. Mannosidosis and Osteopetrosis Free. Sire - Brown JYJ Redemption Y1334, Dam on property.
Sale Price $2,800
Contact Jeff Stevens (434) 996-5681 or Leigh Stevens (434) 989-6944 for additional information. Bull is available for inspection in Seymour, MO.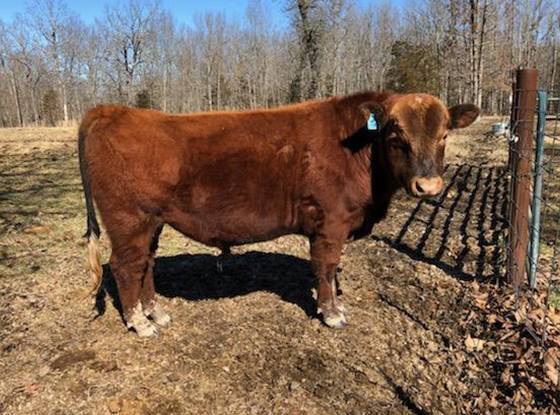 Available for fall breeding: several age advantaged bulls: semen checked, Sires include Profitbuilder, Declaration, Tyson, Stormer and Commander.
Call for pricing. Spreutels Farm, Koshkonong, MO 417-867-5695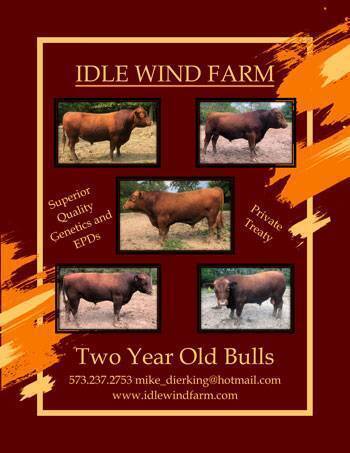 Sires include: LSF Takeback, 5L Bourne, Brown Prestigious
Registrations Numbers: 3767689, 3767693 3767707, 3767715, 3767721
High Calving Ease Bulls
Free Delivery and Fertility Guarantee 1st Breeding Season